Ryotaro Tashiro presents an Economic Outlook
Date:
Thursday, February 10, 2022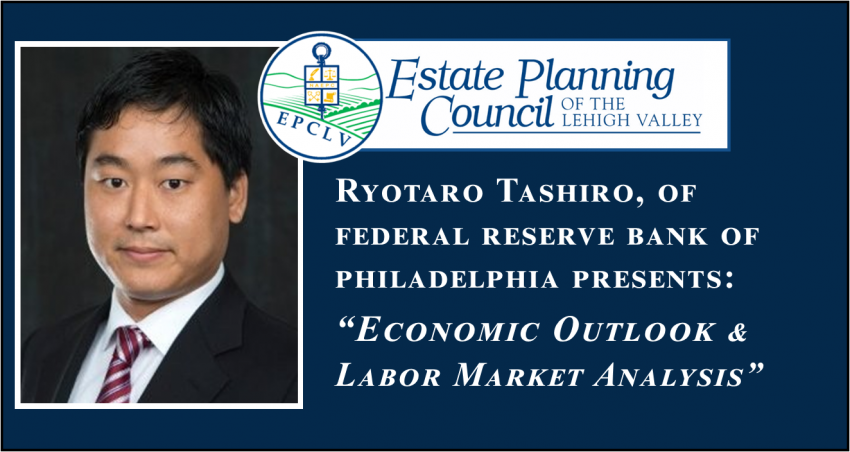 Please join us on Thursday, February 10th with Ryotaro Tashiro from the Federal Reserve Bank of Philadelphia. He will be providing an Economic Outlook, and he will be accompanied by a colleague presenting on a topic to be announced.
Stay tuned for details, but mark your calendars now for a not-to-be-missed opportunity!